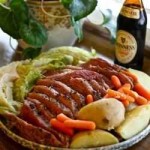 Corned Beef and Cabbage Recipe
Corned Beef and Cabbage is a hearty meal and a great St. Patrick's Day recipe. It's one of my favorite meals and very easy to make. Serve with mashed potatoes and carrots and you have a very tasty and colorful plate. Have a nice glass of stout to go with it and you have one of the best Irish day celebrations I can think of. It makes great leftovers too so even the largest brisket won't go to waste.
Here are some great corned beef and cabbage recipe ideas to make corned beef and cabbage yourself for your family.
How to Make Corned Beef and Cabbage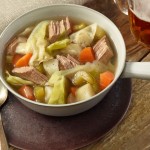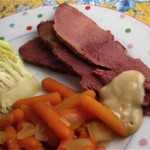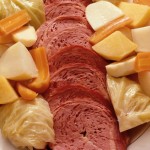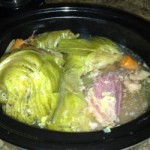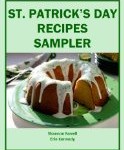 St. Patrick's Day Recipes
Easy Corned Beef and Cabbage Recipe
3 pounds of corned beef brisket with seasoning packet
1 onion, diced
3 large carrots, diced
10 small red potatoes, cut in fourths
1 head of cabbage, cut in eighths with the core removed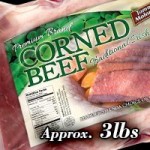 Silverside Irish Corned Beef
Place corned beef brisket, onion, potatoes and carrots in large dutch oven or pot. Add contents of seasoning packet and water to the pot until meat and vegetables are completely covered.
Cover pot and bring to a boil. Reduce to medium heat and simmer for 2 and 1/2 hours or until meat is very tender.
Remove meat from pot and cover with foil to keep warm. Add cabbage to the pot and cook for 15 minutes or until tender.
Slice meat across the grain and serve with cabbage and other vegetables.
Leftover Corned Beef and Cabbage Recipes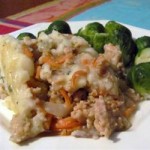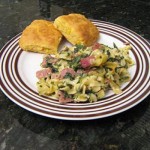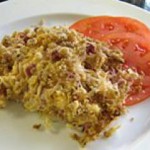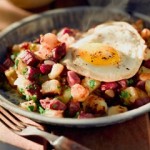 Related posts: